The international automotive aftermarket is one of the world's most dynamic markets – and Automechanika is its most important platform. The trade fair for the supplier and services segment has been an incomparable success story since 1971. Today it is the leading trade fair brand, with 13 events worldwide at which a total of 21,000 exhibitors encounter 600,000 visitors – a B2B audience from industry, workshops and retail. 
All of our aftermarket events around the globe serve as central interfaces for suppliers and service partners, as well as multipliers and trade visitors, allowing market players to quickly recognise changes in the market and network with the global industry. This is where the future of mobility takes shape.
Automotive Aftermarket Events worldwide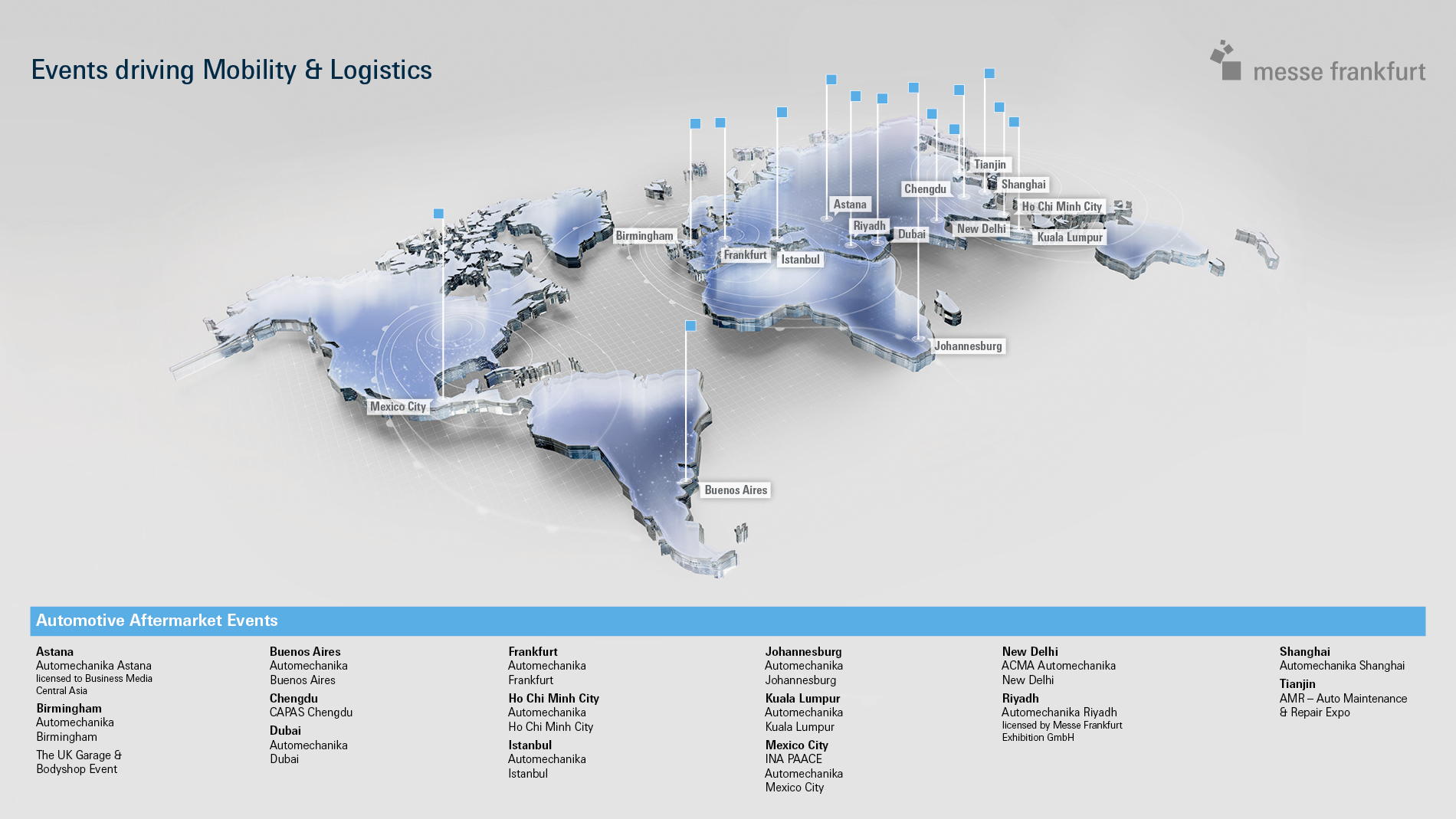 Events supported by Automechanika
AUTOMOTIVE EXPO SOFIA is a trade show focusing on the fast-growing automotive industry and after-sales service in Bulgaria. It concentrates on new technologies in the automotive industry, components, parts and accessories for motor vehicles of all kinds, workshops equipment and services. The show is organized by Inter Expo Center Ltd and is supported by Automechanika. 

Impressions of the events