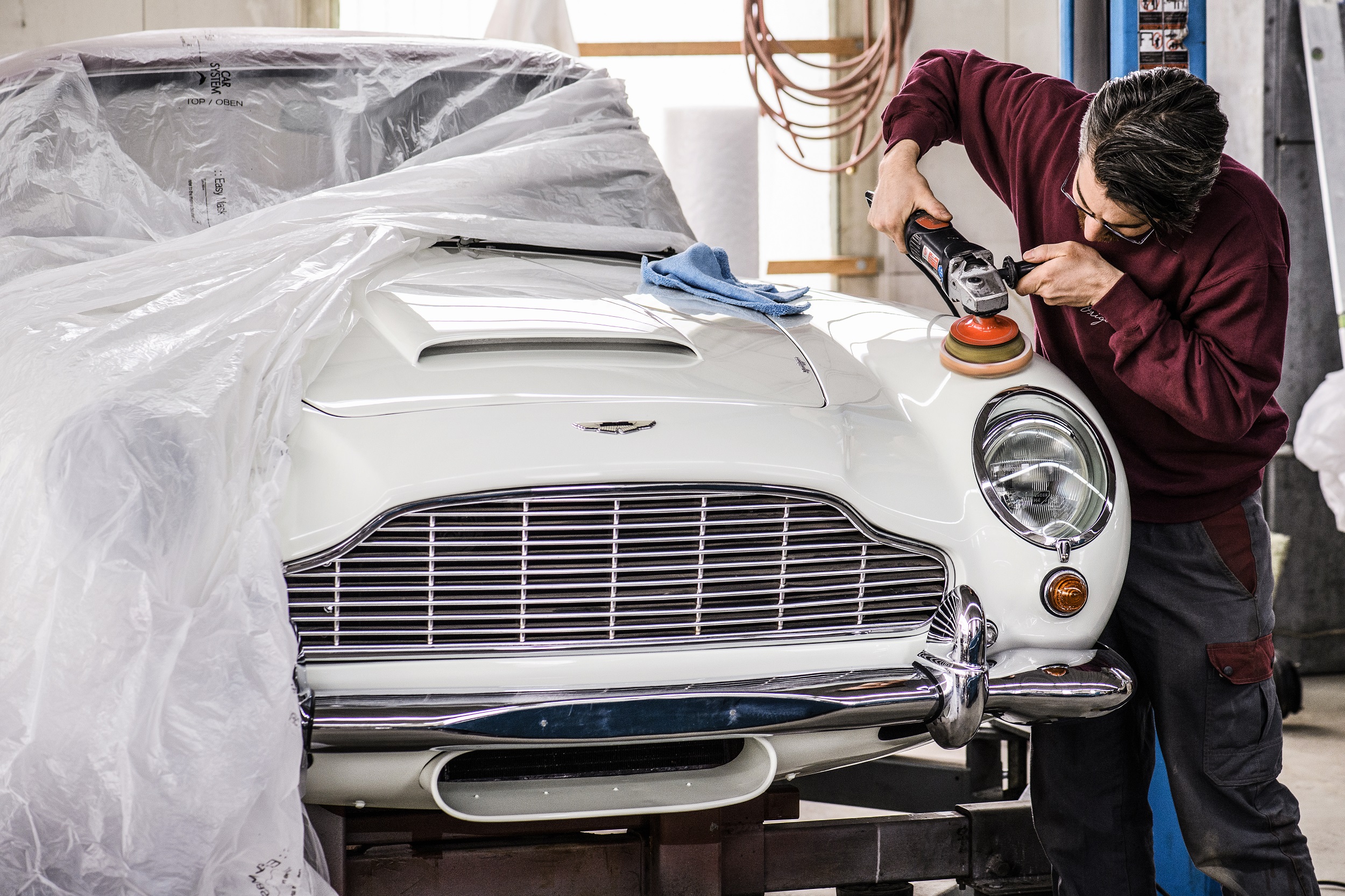 Classic cars have always been regarded as the most emotional market in the automotive industry. Over the last 50 years, however, vintage and classic cars have developed from a hobby of a few into a market worth billions. According to an estimate by the Fédération Internationale des Véhicules Anciens (FIVA), which represents 1.6 million classic car owners in over 60 countries around the world, well over one million people across the EU share the passion for historic cars – mind you, the association only takes into account classic cars that are at least 30 years old. These account for about one per cent of the EU's vehicle stock.
Restoration, maintenance and repair
The number of vintage and classic cars is also growing rapidly in Germany. 'The German Federal Motor Transport Authority currently has around 8.7 million vehicles on its registers, including around 675,000 classic cars', says Gerd Heinemann, Managing Director of BBE Automotive, who developed the concept for the "Classic Cars" platform at Automechanika together with Messe Frankfurt. 'The segments of 20 to 29-year-old classic cars and vintage cars that are at least 30 years old showed particularly strong growth. Here, we are recording annual growth rates of around 12 per cent in each category'.
And these vehicles need care. In the largest research study to date on the subject, FIVA 2014 found that vintage car owners spent around 3,800 Euro annually on restoration, spare parts and accessories, maintenance and repair. The study estimated the annual turnover of the companies active in this sector at 5.5 billion Euro and the number of jobs at 100,000 to 140,000. Added to this is the value of modern classic cars. In recent years, the industry has developed from merely replacing older components to an industry supported by almost all major vehicle and parts manufacturers.
The issue of searching for spare parts
But there are also hurdles: 'The old collector's vehicles are served by specialists and present the market with great challenges, especially when it comes to electronics. Parts availability is also becoming a problem here, since the market is characterised by an ever greater variety of models and engines and the range is being reduced for models that are limited in number', says Heinemann.
Artur Oswald is aware of this problem and has transformed it into a business model. His start-up Retromotion supports the search for spare parts with a specialised online shop and a concierge service. 'In discussions with workshop owners and classic car mechanics, I learned that they spend considerably more time on the search for the right spare part than on the installation itself. This search is even more difficult for newcomers', says Oswald. 'There are many isolated solutions on the market, but rarely do you see a comprehensive provider. At Automechanika we see above all an opportunity for knowledge exchange, networking and transfer opportunities. By improving the links between services and associations, we can further professionalise the search for spare parts'.
Knowledge exchange and networking
This exchange of knowledge is not just essential for parts procurement. The industry fears a shortage of specialists. Only a few independent workshops specialise in the repair and restoration of classic cars – and most specialist workshops are too small to train others. Although some countries offer official training and further education programmes for historical vehicles, there is no Europe-wide training system. In addition, many workshops no longer train car mechanics in the traditional way, but mainly car mechatronics engineers whose focus is on computer skills.
With the "Classic Cars" platform, Automechanika is now taking an important step towards international networking and knowledge transfer across national borders. 'The world comes together at Automechanika and countries such as the UK, the Netherlands, Austria and Switzerland also have a big classic car scene. We hope that many international players will meet here to discuss classic cars', says Gerd Heinemann. Automechanika covers the vintage and classic car business along the entire value chain and shows how entry into the classic car business can be successful.
Classic cars at Automechanika
Experts from the industry meet at Automechanika Frankfurt in hall 12.1. Together with the Zentralverband Deutsches Kraftfahrzeuggewerbe e. V. (ZDK) and the Zentralverband Karosserie- und Fahrzeugtechnik e. V. (ZKF) Automechanika offers free specialist lectures and further training specifically related to vintage and classic cars. Automechanika is the only trade fair to cover the business along the entire value chain. Parts and paint manufacturers, insurers, providers of financing solutions, start-ups and many more are all involved. Details of the programme can be found here.
The 10 most expensive classic cars in 2017
Collectors pay record sums for rare cars. These are the most expensive cars sold at auction in 2017
10th place: Jaguar E-Type Lightweight Competition from 1963 for 7,4 million U.S. dollars (Photo: RM Sotheby's, rmsothebys.com)
9th place: Michael Schumacher's Ferrari F2001 for 7,5 million dollars (Photo: Pawel Litwinski for RM Sotheby's, rmsothebys.com)
8th place: Bugatti Type 57S Cabriolet Vanvooren from 1937 for 7,7 million dollars (Photo: RM Sotheby's, rmsothebys.com)
7th place: Ferrari 250GT SWB for 8,3 million dollars (Photo: RM Sotheby's, rmsothebys.com)
6th place: Ferrari 250GT LWB California Spider for 9,5 million dollars (Photo: RM Sotheby's, rmsothebys.com)
5th place: LaFerrari Aperta for 10 million dollars (Photo: RM Sotheby's, rmsothebys.com)
4th place: Porsche 917k for 14,1 million dollars (Photo: Classic Analytics, classic-analytics.de)
3rd place: Ferrari 275 GTB/C for 14,5 million dollars (Photo: Classic Analytics, classic-analytics.de)
2nd place: 1995 McLaren F1 for 15,6 million dollars (Photo: Classic Analytics, classic-analytics.de)
1st place: The 1956 DBR1 by Aston Martin is with 22,55 million dollars the most expensive classic car sold at auction in 2017 (Photo: RM Sotheby's, rmsothebys.com)